IS Redeploys in Deir ez-Zor?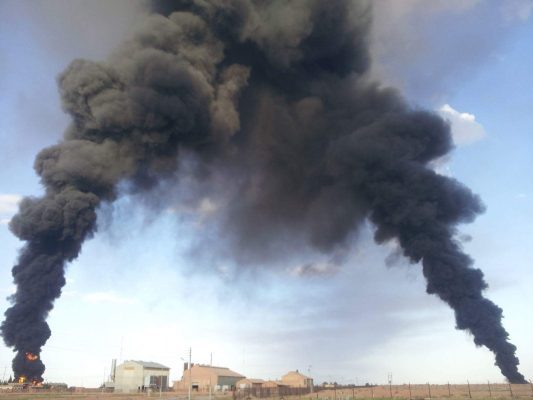 Reports from Deir-ez-Zor appear to indicate that the Islamic State (IS) may be attempting to recoup its fortunes in the area.
IS had been beaten back by both regime and militia fighters as well as the Syria Democratic Forces (SDF) and the Deir ez-Zor military council. As a result it lost the vast majority of the regions it controlled in Syria, with its sphere of influence shrinking to a few villages in eastern Deir ez-Zor Rif.
But locals note renewed activity amongst its remaining cohorts. Jamal as-Saleh (not his real name) lives in ash-Shafaa village, the last IS bastion in the Boukamal region, near the border with Iraq.
The 45-year-old, who asked to remain anonymous for his own safety, said, "Preparations are under way; ISIS members are working day and night. The organisation has changed nearly all the military leaders in its ranks. In mosques, they are always preaching about new conquests launched against regions controlled by the regime in Deir ez-Zor and they urge us to join them."
He also said that IS fighters have recently been withdrawing their families from SDF-controlled regions and taking them to Boukamal Rif.
"In the last few days, the situation has been calm on all fronts and IS fighters are bringing their families back to our region. We also noticed that some of them left," he said.
As-Saleh said that he was able to move back and forth between the areas controlled by the SDF and those by IS, helping militant fighters reunite their families.
"I often transport women and children to these locations on my way back to my village in coordination with IS members there," he said.
Observers calculate that the militant group is also trying to spread rumours of growing Shia influence in the area, including that the sects' call to prayer is being broadcast from Sunni mosques.
"Spreading the Shia call for prayer is a calamity as these militias are attempting to desecrate mosques with their ideas and rituals in an attempt to impose their beliefs by force or through money," said Sheikh Suleiman, the imam of a local mosque. He said he strongly supported IS attacks on locations controlled by Shia militias.
Others note renewed IS military activity. Their attacks are mostly well-organised and focused on oil refineries and extraction fields in an attempt to rebuild its economic fortunes. These would have been on the brink of collapse had it not been for the few oil fields still under its control.
"IS now relies on suicide attacks and quick offensive operations. In March 17, 2018 IS was able to regain control of the Kam oil refinery in Boukamal, after such attacks," said Abdel-latif al-Hamad, a journalist.
He explained that it had been an attack launched from the Maazilia region made it possible for ISIS to regain momentum.
"This was not the first attack, but it was the strongest, as IS relentlessly attacked the regime forces' headquarters and their supporting militias in Boukamal Rif. It resorted to its usual tactic of using a booby-trapped vehicle to destroy the headquarters of the al-Baqer Brigade, [which was] supported by Iran," he continued.
Al-Hamad added that IS was also taking advantage of the weather conditions.
"IS used nearly every sand storm in the province to launch attacks, as the sand would impede vision thus allowing easy movement for booby-trapped vehicles," he said.
The Syrian media network Euphrates Post page on Facebook recently claimed that "IS had reopened a media outlet in regions under its control, in addition to the return of vehicles circulating and spreading messages urging people to cooperate with the organisation and support, mentioning the resilience of its fighters".