Anemone Organisation: Helping Hope Bloom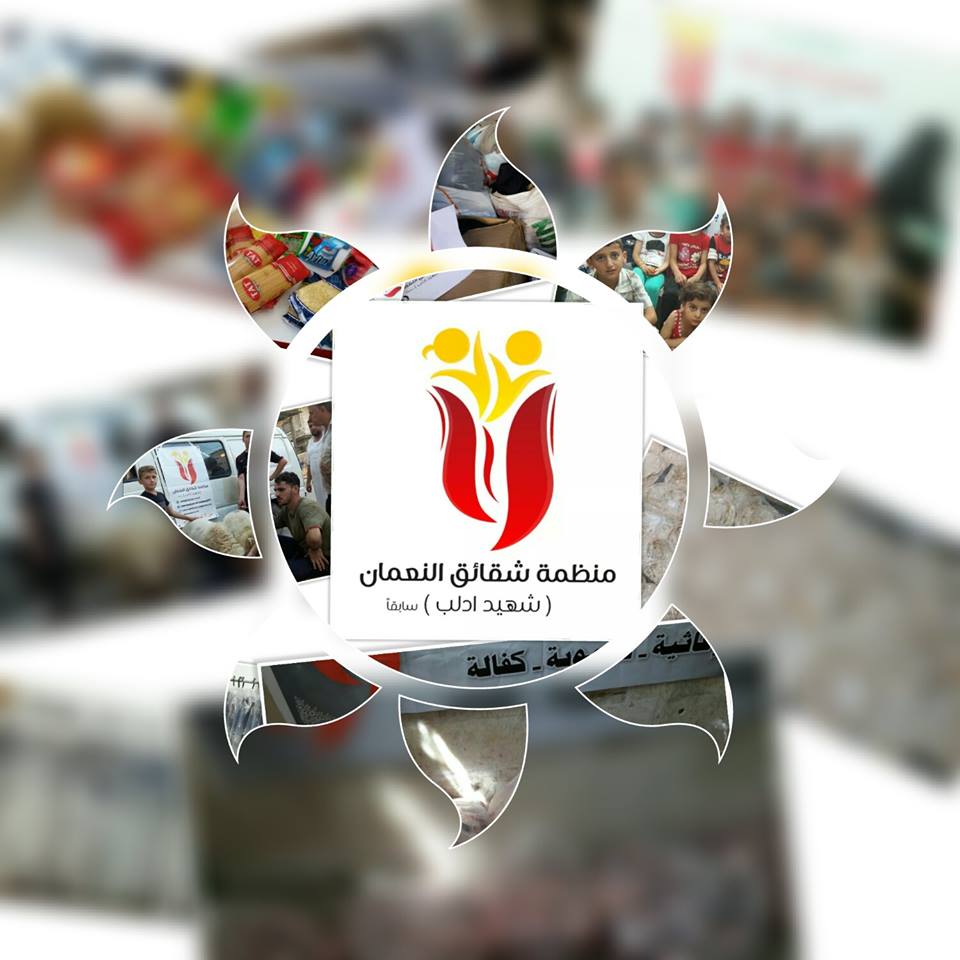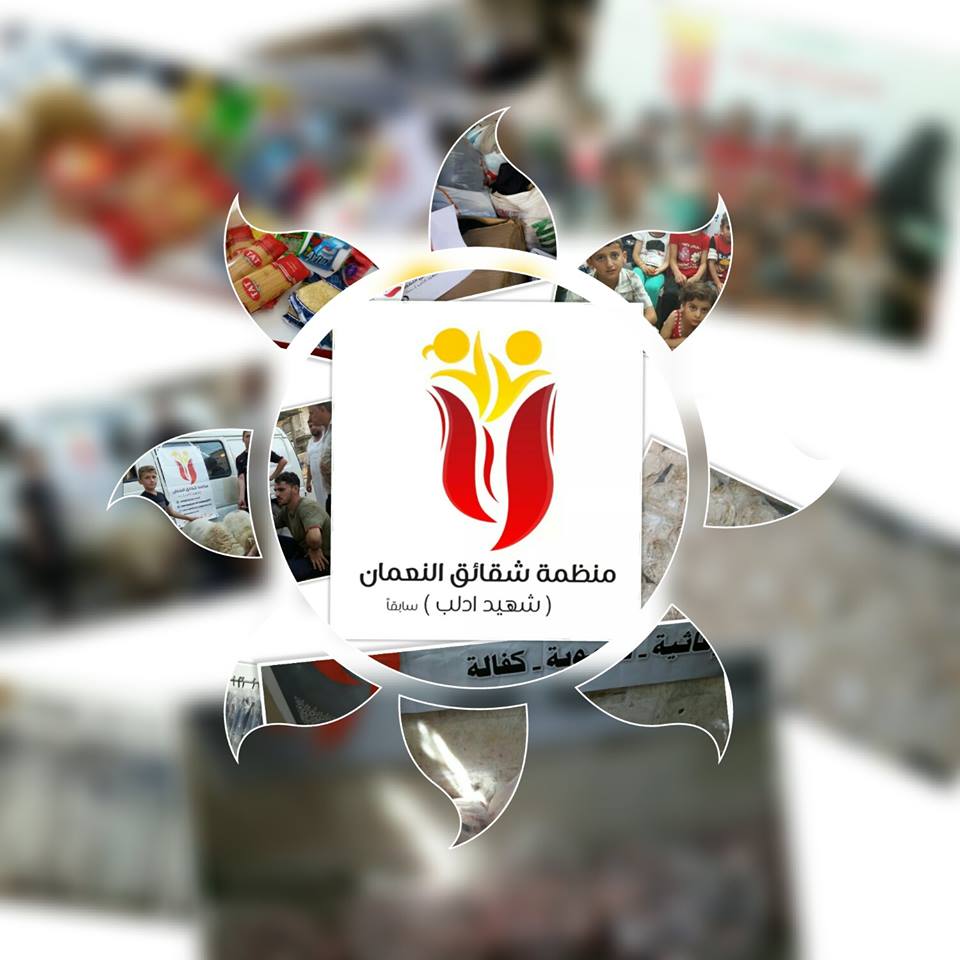 The Anemone organisation's Facebook page
Um Amjad left the headquarters of Idlib's Anemone organisation with a smile on her face. The 36-year-old widow from Maarrat al-Nu'man said the monthly stipend she had just received would go a long way towards supporting her family.
"I am extremely relieved," she said. "I don't know what I would have done if the organisation had not helped me, because I am a widow with three orphans and no job or other income to spend on them."
The Anemone organisation is working to provide financial help, food baskets and medical equipment for displaced people and the families of those killed in the ongoing war.
"The organisation provides assistance for families of martyrs and prisoners, for the poor and those with special needs along with other services,"explained its director Tariq Haraki, a pharmacist.
"The organisation was established in 2013 when it was called the Martyr of Idlib. It is one of the partners of the WATAN organisation for relief work and covers Maarrat al-Nu'man and its countryside, as well as the Turkish city of Iskenderun where there are large numbers of displaced people."
In Iskenderun, he continued, "We are working to ensure financial help for the children of displaced Syrian martyrs, as we provide home necessities like blankets, electric appliances, kitchen utensils and we also work distributing food."
The organisation also provides wheelchairs to disabled people in Maarrat al-Nu'amn and Iskenderun.
Ahmed, an 18 year old from Maarrat al-Nu'man, was paralysed when his spine was injured during a regime airstrike. His parents were unable to afford a wheelchair, so Anemone stepped in.
"I don't have to lie in bed all the time, I can get out of the house without any trouble," Ahmed said. "Sometimes I go out in the streets to see what happened to us and the state our buildings are in after the barbaric daily shelling."
In addition, Anemone distributes medical supplies to local health care centres in Maarrat al-Nu'man.
Omar, a 30-year-old paramedic, said, "Anemone provides the field hospital in which I work with significant amounts of drugs, so we as doctors and nurses thank the organisation for that."
Anemone has also set up a sewing workshop together with the Barada aid organization, the Alber charity and local social services. The factory trainees are all drawn from the families of martyrs and prisoners.
Sana Mohammed, 35 years old, was widowed when her husband died in the war.
"The institute gave me a chance to learn a trade, qualifying me to work and thus enabling me to bear the huge burdens of life," she said, adding that she had carried on sewing at home.
Anemone is also helping seven schools by distributing stationery, bags, clothing and children's magazines and providing psychological support sessions for children with specialists in this field.
Mirvat, 40, said that her 11-year-old son Ahmed used to swing from being aggressive with other children to being silent and withdrawn.
After receiving counselling, his behaviour had greatly improved, she continued.  
The organisation also supports a religious studies institution with around 270 students. Nine-year-old Salim attends the school and said he was enjoying his studies, especially when the institute organised competitions and handed out prizes to encourage children to memorize the Koran.
Haraki emphasised the work they did for orphans, adding, "In the framework of partnership in the provision of aid, Abdul Qadir Al Sankara institution supervised our organisation by taking care of 100 orphans and giving them monthly aid estimated at 26 Syrian pounds."
Anemone's  efforts are made harder by the near-constant bombardment of Maarrat al-Nu'man. Some of its offices and vehicles have been damaged in bombings, and a lack of resources mean that all its staff work on a voluntary basis.
"We will continue our work even without any financial reward," said Abu Mohammed, a 39-year-old volunteer. "Our goal is to reduce the suffering of the families of martyrs and prisoners, of the displaced and those with special needs and who have lost their loved ones and their family breadwinners due to the war."