Treating Aleppo's Traumatised Children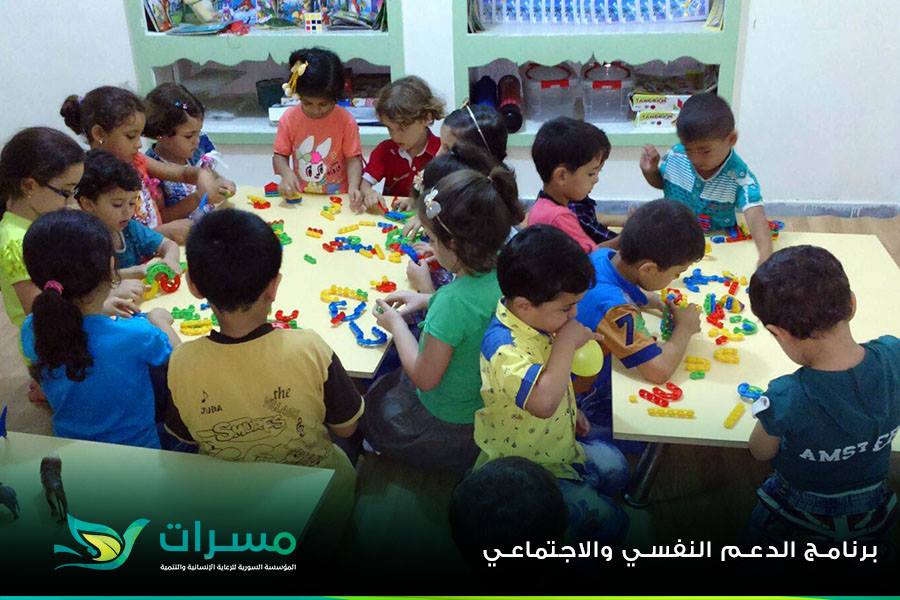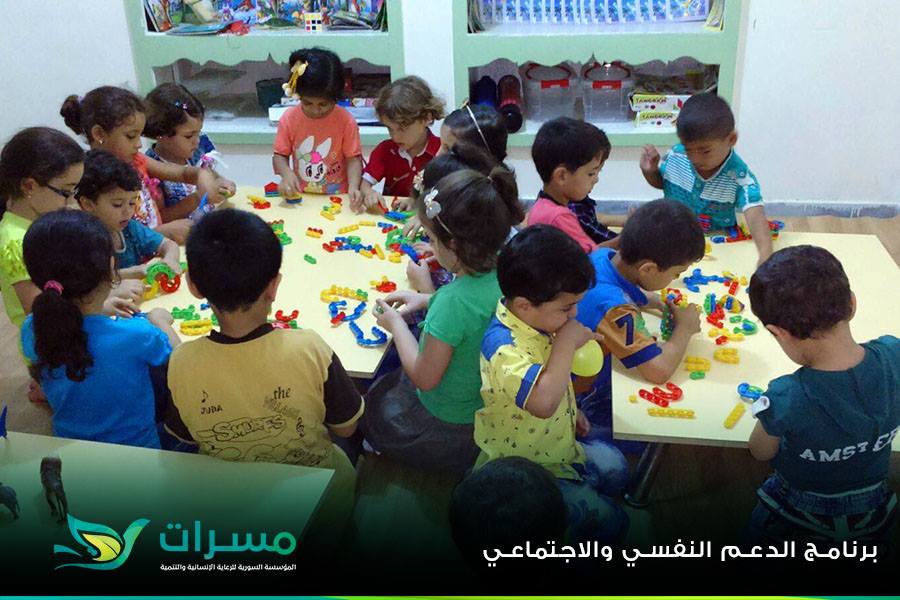 Nour could not accept that her father gone forever. He had been killed during a government air strike on Aleppo, but his eight year old still insisted that he was not only alive, but by her side at all times.
Nour is now receiving counselling sessions at the Masarrat Foundation, a specialist centre serving young people in Aleppo's opposition-held areas and the largest project of its kind in Syria.
"Specialist psychological and emotional support to children in Aleppo was almost non-existent," its executive director Yasir Wafai told Damascus Bureau. "Therefore we launched a mission to establish a child-friendly environment that would provide entertainment and psychological support, to minimise children's fear, anxiety, panic attacks and isolation."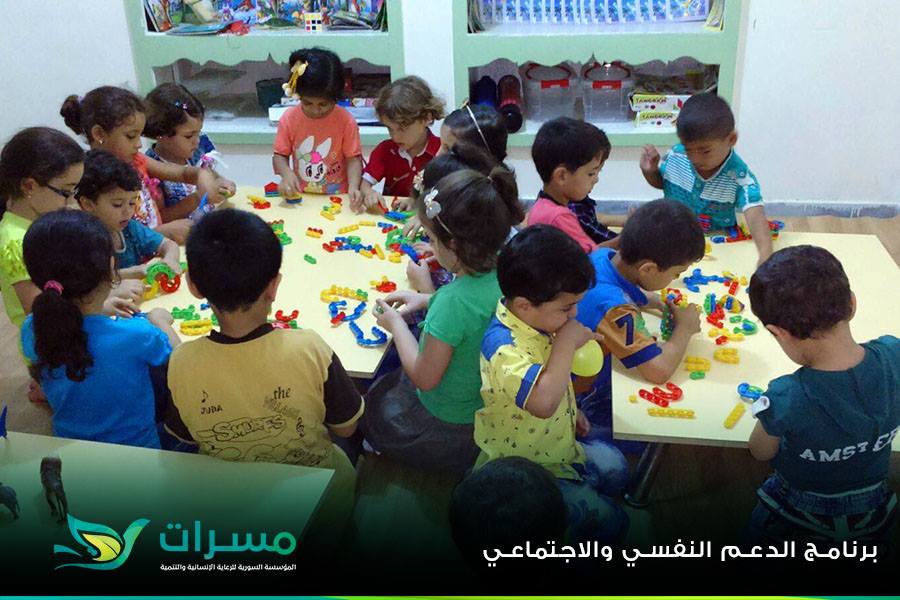 Wafai said that the biggest challenge Masarrat had faced was finding a safe location for their premises. They finally settled on the basement of a building in Aleppo's Al-Shaar neighbourhood.
"Like all opposition controlled areas, Al-Shaar is under the constant threat of government and Russian air strikes, which do not differentiate between military targets and civilian areas," media officer Mohammed Akash told Damascus Bureau.
Other trials included recruiting qualified psychologists with experience in treating children, and importing equipment for the centre from abroad.
The Masarrat Foundation is now fully operational with a total of 53 male and female staff members.
Although most had previous experience working with children, they nonetheless took part in training to update their knowledge.
"All our staff members received intensive training at the Masarrat centre in child psychological support, child safety, communicating with children and improving child behaviour," director Mariam Faris told Damascus Bureau.
The project currently serves 9,000 children across 35 schools in Aleppo's opposition-held neighbourhoods. The young people take part in activities that try to unpack the impact of war on their lives and gradually draw them out of their state of fear.
Children are supervised as they engage in activities and dialogue, and also given special gifts such as toys as an incentive to participate.
Those who need special care receive one-to-one sessions, and complex cases are referred to the centre's specialists.
Wafai said that, so far, all the children attending sessions have responded well to treatment.  
Mariam Mohammed is the pseudonym of a Damascus Bureau contributor from Aleppo, Syria.
Read the Arabic version of this article here