Bringing Cheaper Food to Families in Hass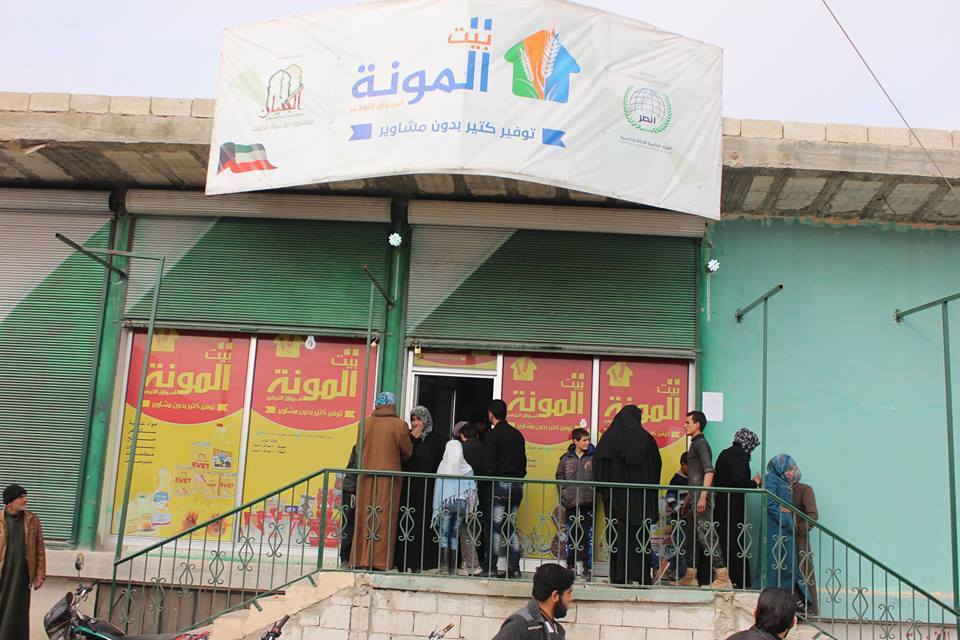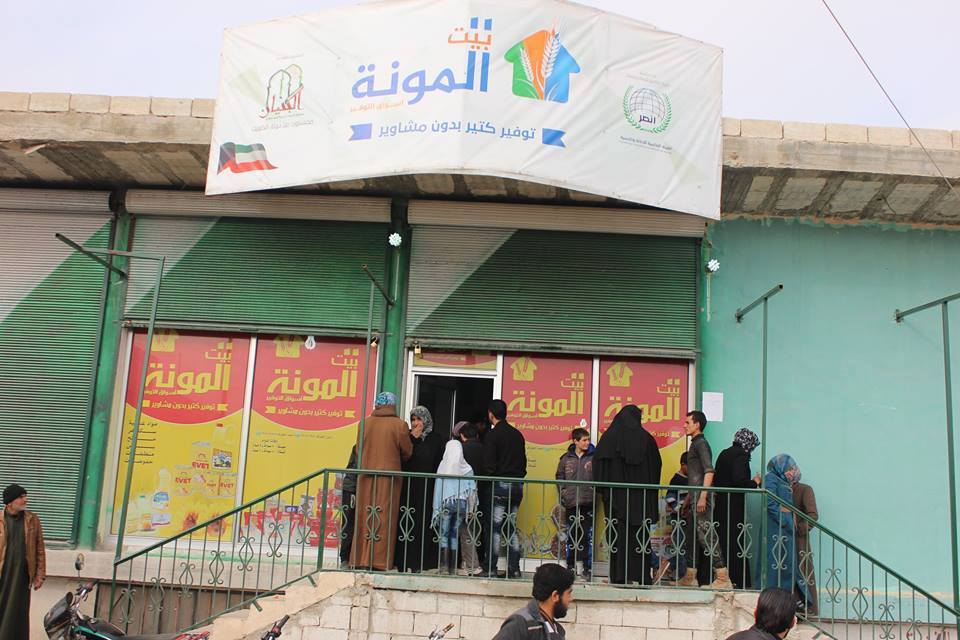 A new scheme selling subsidised food is helping ordinary people in the town of Hass in Idlib's countryside.
Beit al-Munna (The Stock House) provides supplies at around 25 per cent cheaper than market price, allowing locals to stock up their fridges and cupboards.
The shop's name is drawn from the colloquial word munna, a reference to the age-old practice of stocking up on food supplies in one season for use in another.
Residents of Syria's rural areas traditionally used to lay down stocks of salted cheese, meat, dried fruit and vegetables in cool cellars for consumption during winter when the bad weather closed down supply routes.
As time went on, large freezers replaced cellars and frozen vegetables supplanted salted and dried produce.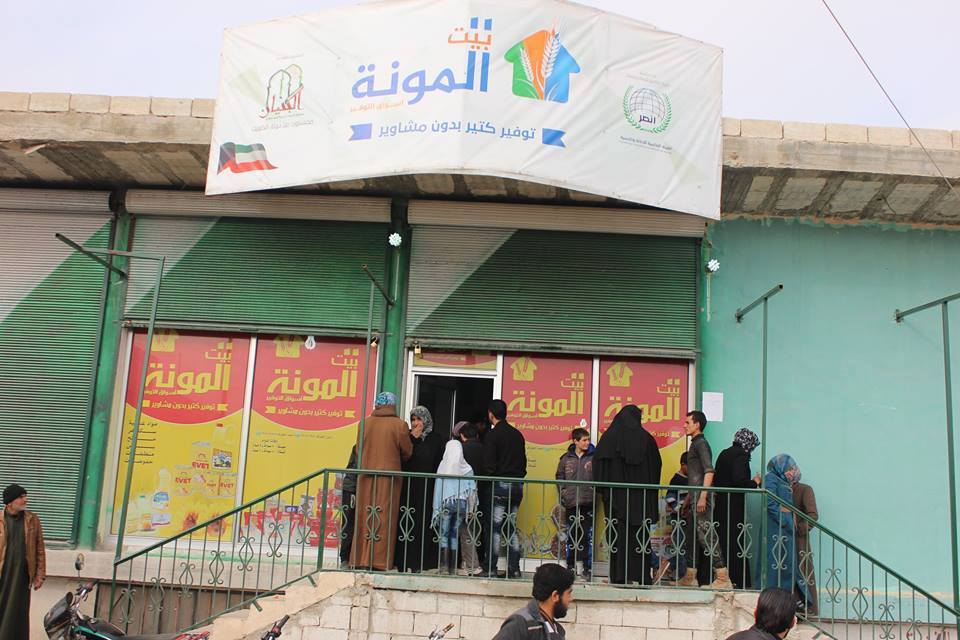 The conflict has left many families struggling to find sufficient food, however, and the project aims to help these vulnerable groups by supplying pre-paid cards to use in Beit al-Munna
The initiative is the result of a collaboration between the Syrian Namaa Charity, the Kuwaiti al-Bunyan Community Development Association, and the International Association for Relief and Reconstruction (Onsur).
Speaking to Damascus Bureau an Onsur official, who asked to remain anonymous, said that 2,000 families had received pre-paid store cards worth 20 to 25 US dollars each. This system worked better than supplying specific products, as it allowed families to buy exactly what items they want or need.
Beit al-Munna was inaugurated in Hass during a period in which the town was subject to constant shelling by government and Russian aircraft.
Head of sales Anas al-Tarraf told Damascus Bureau the idea behind Beit al-Munna was to make basic commodities accessible to the largest number of families possible.
"Our prime goal is to provide families with affordable food and cleaning products. Through putting an end to the monopoly exercised by some traders, projects like this can help people overcome the existing harsh reality they live under," the 31 year-old said.
Beneficiaries include Abu Abdalla, who told Damascus Bureau that he was managing to stretch out the money on his pre-paid card to buy enough food for a month.
"I find everything I need at Beit al-Munna for reasonable prices, which is very rare these days,' he said.
Abu Abdalla complained that the absence of price control by authorities in liberated areas made such projects all the more necessary. He agreed that providing pre-paid cards was far better than distributing food rations.
Umm Khalid, 40, has also found the project a lifesaver. Her husband was killed during a government airstrike on Idlib's countryside.
"My husband worked in construction and was the only breadwinner in our family. After he was martyred we could barely cover the costs of our basic needs," she said.
"This project has enabled us to obtain basic food commodities for free, which means that I can use the money we have saved to buy other items such as bread, milk and winter clothes for my children."
Not all locals are happy about the project, which also employs a number of shopkeepers and deliverymen.
Food trader Hathf al-Saeed said that it was putting small business like his under undue pressure.
"It's unfair to launch projects like this without considering the impact they will have on shopkeepers," the 34 year-old said. "Small businesses cannot compete with these prices, either we will have to sell our products at net costs, earning us no profit, or we will be forced out of business."
Saeed said that the only fair solution was to distribute vouchers to destitute families that would allow them to buy food for subsidised prices from any store in town.
He added, "Those who have the means can continue to buy commodities at regular market prices."
Ahmad al-Salim is the pseudonym of a Damascus Bureau contributor from Idlib, Syria.
Read the Arabic version of this article here